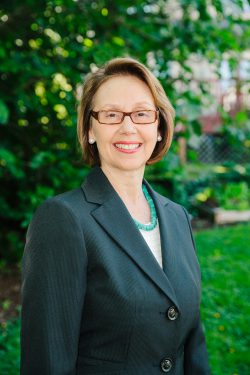 With the federal tax filing deadline approaching, Attorney General Ellen Rosenblum is warning Oregonians to be on the lookout for scams and other fraud related to taxes and tax filing.
"During tax season, identity theft cases increase as scammers use stolen information to file fake tax returns and steal people's refunds," Rosenblum said. "Oregonians should always be on the lookout for scam artists trying to steal their personal and financial information."
Most tax scams are just one variety of what are known as government imposter scams. These imposters pose as representatives of a government agency like the Internal Revenue Service (IRS) or Social Security, or of a business or charity.
"Unfortunately, imposters have clever ways to get you to trust them so they can steal your personal information and money," added AG Rosenblum. "Don't fall for it!"
When the attempt to defraud comes via a letter, text, or email, scammers usually use official-looking materials such as the IRS or Oregon Department of Revenue logos. When the scammer tries to reach a taxpayer over the phone, they will attempt to take advantage of the instinct to cooperate with someone with an official-sounding title or reason for calling, and will often ask for personal information, ask you to send money right away, make threats, or try to keep you on the phone.
Oregonians should know that local, state, and federal government agencies will never ask consumers to send money or make payments via a wire transfer, pre-paid gift card or by purchasing cryptocurrency.
If you believe you are being scammed, hang up the phone, do not click on links in a text or email, and – if you're worried – contact the agency directly via the phone number or email address listed on their official website. Do not use any of the contact information in the suspicious communication.
"As we enter the final weeks of the 2023 tax season the Oregon Department of Revenue urges taxpayers and tax professionals to be on the lookout for bogus calls, texts, emails, and online posts from scammers trying to steal your personal and financial information," said Joanna Robert, Communications Director for the Oregon Department of Revenue. "You can find out more about how to protect yourself from tax season scams on the IRS website."
If you believe you have been the victim of a tax scam, or want to report a suspected scam, file a complaint with the Oregon Attorney General online at www.oregonconsumer.gov.