COVID-19 FAQs updated 2:30 p.m., February 23, 2021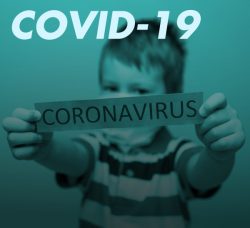 I didn't receive one, or both, of the stimulus payments from 2020, and the IRS website says I should claim the Recovery Rebate Credit. Can the Recovery Rebate Credit be intercepted for past-due child support? (posted 2-23-21)
Yes, as part of your federal tax refund. The IRS has stated that the Recovery Rebate Credit is part of the calculation of your 2020 tax liability. If you receive a tax refund for any reason—including the impact of the Recovery Rebate Credit—your federal tax refund can be intercepted for past-due child support. You can find more information about the Recovery Rebate Credit on the IRS website.
Was the second stimulus payment intercepted for past-due child support? (updated 2-23-2021)
No, the second stimulus payment was not intercepted for past-due child support. Congress authorized a second stimulus payment in Covid relief legislation passed on December 21, 2020, and the President signed it on December 27, 2020. However, unlike the first stimulus payment, Congress exempted the second payment from the federal tax offset program for past-due child support.
The Oregon Child Support Program also will not garnish stimulus payments for past-due child support from accounts in financial institutions.
---
Child Support Self-Assessment Report
The Federal Fiscal Year 2019 Self-Assessment Report is available here for download. The report is a PDF and requires Adobe Reader » to view.