Covid-19 FAQs updated 1:20 p.m., October 29, 2021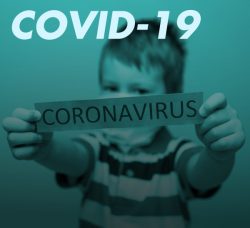 Are the advance payments of the Child Tax Credit being intercepted for past-due child support? (updated 9-20-2021)
No. Congress exempted the advance payments from the federal tax offset program for past-due child support. They are not being intercepted for past-due child support.
However, any refund on your 2021 tax return—including the impact of the Child Tax Credit—generally will be subject to offset. Also, the law does not include protections for garnishment or levy (debt collection actions that occur after the payments are received by households).
Can I still take a paternity (DNA) test? (updated 9-20-2021)
Yes. We can schedule a genetic testing appointment. Please contact us by phone, email or through your online account.
My income has been reduced because of a layoff (or closure or quarantine) related to the pandemic, and I'm unable to pay my full support amount. Am I at risk for license suspension or contempt? (updated 9-20-2021)
The Oregon Child Support Program understands many people are experiencing a reduction in income related to the pandemic. If your situation changes and you are unable to pay your support, contact your case manager as soon as possible to discuss your available options.
---
Child Support Self-Assessment Report
The Federal Fiscal Year 2019 Self-Assessment Report is available here for download. The report is a PDF and requires Adobe Reader » to view.