COVID-19 FAQs updated 5:52 p.m., October 29, 2020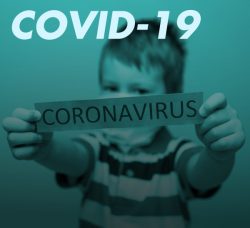 If I am married to someone who owes child support, and we filed our taxes jointly, will you intercept my federal stimulus payment and apply it to the past-due child support my spouse owes? (updated 10-6-2020)
If you do not owe past-due child support, you will receive your portion of the payment and do not need to take any action to receive it. It is possible that your portion of the payment may have already been offset toward your spouse's past-due child support. However, the IRS is working to automatically send your portion of the payment to you. See the IRS website for more info.
I received a notice from the U.S. Department of the Treasury that it applied my federal stimulus payment to delinquent debt for child support through the Oregon Department of Justice Division of Child Support. I have already paid off my past-due child support. When will the Oregon Child Support Program refund my stimulus payment?(updated 10-8-2020)
The DOJ Division of Child Support / Oregon Child Support Program began receiving the federal stimulus payments on May 4. There is lag time between when the U.S. Treasury sends payments to citizens and when we receive the payments. The payments have been continuing over the subsequent weeks and will through fall. The U.S. Treasury may not have had your updated balance when it intercepted your stimulus payment. Once we receive your payment, we will refund the stimulus money to you as soon as possible.
---
Child Support Self-Assessment Report
The Federal Fiscal Year 2019 Self-Assessment Report is available here for download. The report is a PDF and requires Adobe Reader » to view.