Attorney General Ellen Rosenblum and CVSSD Staff
COVID-19 Updates
We know that taking measures to prevent the spread of COVID-19 means changing the ways you deliver support to victims and survivors. We've included some helpful information for managing your grant funds here, as well as useful links to state, national and federal partners.Thank you for your continued commitment to serving community members and protecting employees and volunteers.
 Crime Victims' Rights Week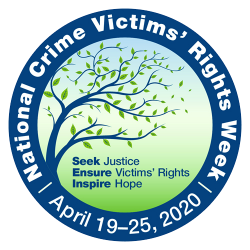 This year, we're celebrating National Crime Victims' Rights Week (April 19-25) by taking a moment to thank all victim assistance and allied professionals who are Helping Oregonians Participate Everywhere.  We know that even COVID-19 doesn't stop these programs from delivering vital support to victims and survivors in our communities. Thank you for your dedication!
To help raise awareness about Oregon's Crime Victims' Rights, we designed a special calendar. You can preview them here (English/Spanish). Service providers will receive a mailed copy of the calendar in April.
What We Do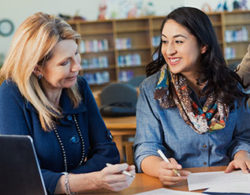 The Crime Victim and Survivor Services Division (CVSSD) is here to reduce the impact of crime on victims' lives. We help victims cover crime-related costs and we support statewide victim services programs. We promote and protect victims' rights, and we provide information and resources.
More about the CVSSD