Due Dates Extended
Our office is automatically extending the due dates for the CT-12/CT-12F/CT-12S annual financial reports and increasing the maximum extension period so that all reports that were or are due between March 15, 2020 and July 15, 2020 are now due by August 15, 2020. For those organizations that are eligible for a longer extension, please submit your extension request on or before August 15, 2020. For example, if you organization's 2019 report is initially due on May 15, 2020, please file an extension request by August 15 if you would like to extend the deadline to November 15, 2020.
---
Give Wisely and Avoid Ineffective Charities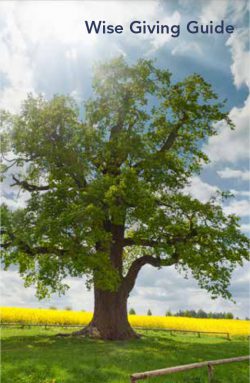 The vast majority of charities do excellent work. However, there are some that take advantage of donors' good intentions.
Our Wise Giving Guide has information to help Oregonians confidently donate to well-run organizations.
Download our Wise Giving Guide in English (PDF) »
Descarga neustra Guía Entrega Sabio en español (PDF) »