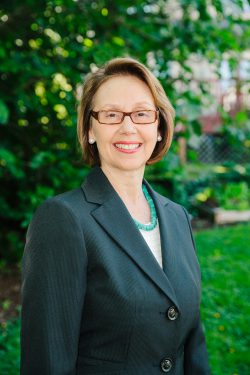 Oregon Attorney General Ellen Rosenblum is warning Oregonians about an emerging trend in tech support scams called remote access scams. In a remote access scam, a scammer tries to convince you to give them remote control over your personal computer or cell phone; THIS REMOTE ACCESS ALLOWS THE SCAMMER TO TAKE YOUR MONEY AND STEAL YOUR PRIVATE INFORMATION! 
The scam typically starts on the phone with either a call out of the blue from a fake tech support specialist telling you your computer is infected with malware, or a scary-looking pop-up ad that says there is a problem with your computer and gives you a number to call for help. Scammers may also try to convince you to give them remote access by telling you they have money to give you, but they can only deliver it by connecting to your computer and asking you to display your online bank account.
Once the scammer has convinced you to give them remote access, they will ask you to install a software program like AnyDesk, GoToAssist, LogMeIn, or TeamViewer. These software programs allow someone from another computer to operate your computer as if they were sitting right in front of it. Normally, the software is used for legitimate tech support and worker collaboration purposes, but scammers have figured out how to use them for criminal purposes.
While the scammer has remote access, they will most likely install malware on your device, ask you to login to your bank account, show them your personal passwords, and download your personal files. Don't follow their instructions! Even if they say you need to pay them because they supposedly solved a problem you were having, do not trust them. You didn't ask for their "help."
Instead, follow these two simple rules:
Rule number one: Never give anyone you don't know access to your electronic devices.
Tech support specialists from companies and governments never cold-call people, so if you receive a phone call from someone claiming to be a support technician, it is a scam. Even if your caller ID says the call is coming from a source, like Apple or Microsoft, that you recognize; it's easy for scammers to falsify the information sent to your caller ID display to disguise their real identity and location.
Pop-ups or virus warnings on your computer instructing you to call a number are also scams. Legitimate computer companies do not put their phone number on security warnings and ask people to call them. If you receive a pop-up of this nature, your best course of action is to turn your computer off. Once you restart your device, you'll see the pop-up has disappeared.
Rule number two: Never share online banking login details or any passwords with anyone.
Your bank will never ask for your account number, social security number, name, address or password in an email or text message. They will only ask you to provide this information to verify your identity when you call them directly. If someone calls you claiming to be a bank employee and asking you for this information, hang up the phone and call your bank directly to confirm it is a legitimate request.
If you have been a victim of a remote access scam, contact your bank immediately to let them know and then file a complaint with the Oregon Department of Justice online at www.oregonconsumer.gov.
For more information on tech scams, visit https://www.doj.state.or.us/consumer-protection/phone-internet-tv/online-safety/.