Oregon's 17th Attorney General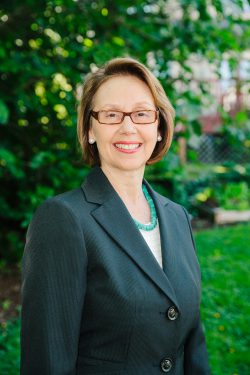 A former federal prosecutor and state trial and appellate judge, Ellen Rosenblum was first elected to a four-year term as Oregon's 17th Attorney General in November, 2012. She was re-elected to a second term in 2016 and to a third term in 2020. She is the first woman to serve as Oregon Attorney General. Her priorities include consumer protection and civil rights – advocating for and protecting Oregon's children, seniors, immigrants and crime victims and those saddled with education-related debt. She is committed to assisting district attorneys and local law enforcement in prosecuting elder abuse and complex crimes and has made crimes against children as well as consumer internet privacy high priorities.
Attorney General Rosenblum has been active in local and national organizations of lawyers, judges and attorneys general. She is the President-elect of the National Association of Attorneys General and a past Chair of the Conference of Western Attorneys General. She has served as Secretary of the American Bar Association and as Chair of the ABA Section of State & Local Government Law. She co-founded the section's Attorneys General and Department of Justice Issues Committee (AGDJ).​
Download a print-quality photo of Attorney General Ellen F. Rosenblum
---
Contact
Oregon Department of Justice
1162 Court Street NE
Salem, OR 97301-4096
Main DOJ Switchboard: 503-378-4400